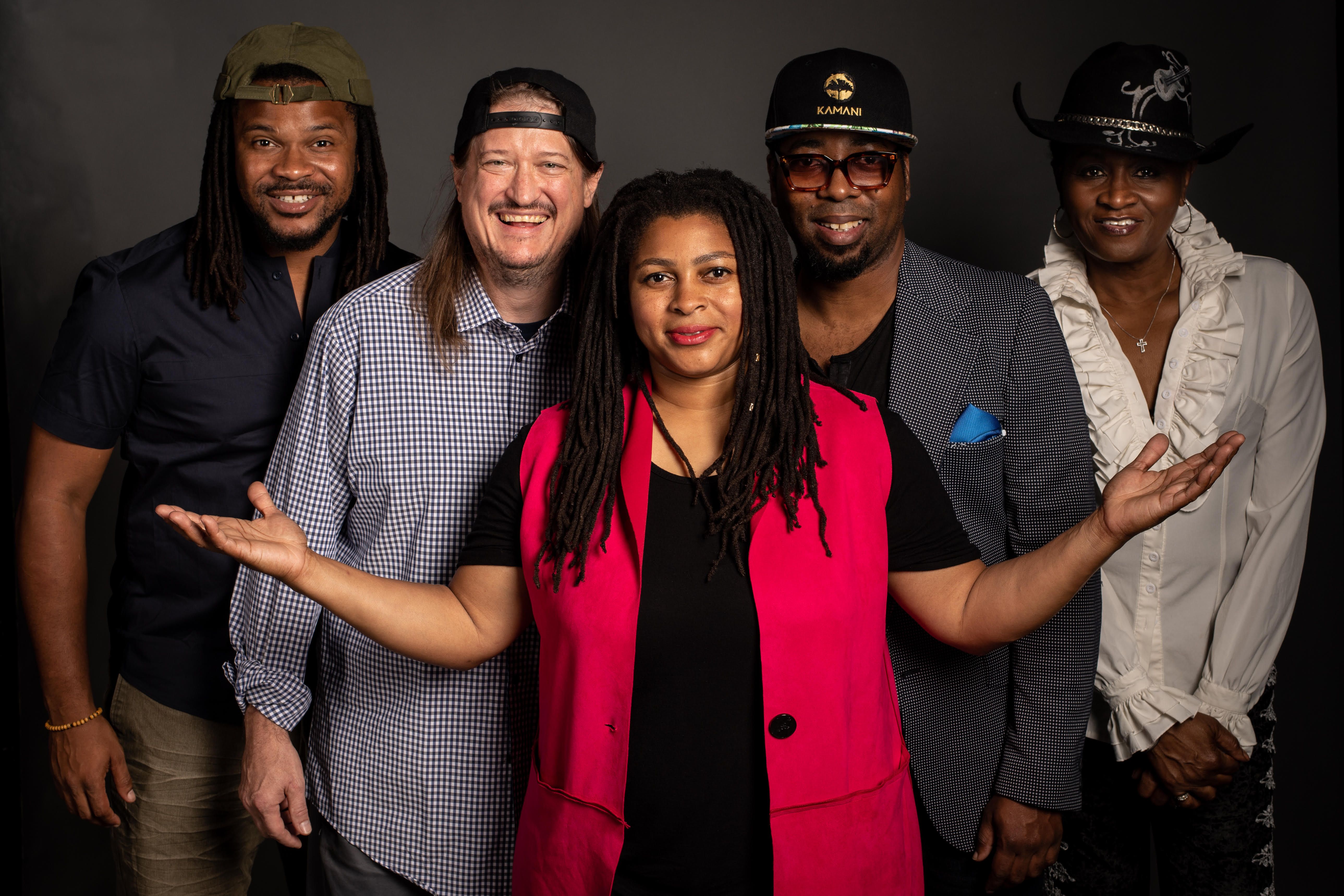 Photo Cred: Michael Weintrob
Supergroup, KAMANI features drummer Nikki Glaspie (The Nth Power), drummer / multi-instrumentalist Robert "Sput" Searight (Ghost-Note, Snarky Puppy, TOTO), bassist Matt Lapham (Roosevelt Collier Trio), guitarist Kat Dyson (Prince, Cyndi Lauper,The OG's), and keyboardist Xavier Taplin (Ghost-Note, TOTO), with Snarky Puppy keyboardist Shaun Martin sitting in on various dates.
KAMANI's Nikki Glaspie and Robert "Sput" Searight cohosted Live For Live Music's 2020 virtual music festival Justice Comes Alive. In addition to performances by The Nth Power, Ghost-Note, and more, the event saw Glaspie reunite with Kat Dyson and their all-female band, The OG's.
As Glaspie explains of playing with Dyson, "She was in New Power Generation and she's been with Cyndi Lauper for 25 years. She joined the OG's in 2018. I saw her on TV with Prince when I was a kid and she's one of my female musical heroes. It's an honor to share the stage with her. She is funk royalty!!!"
Bio verbiage pulled heavily from this Live4LiveMusic article