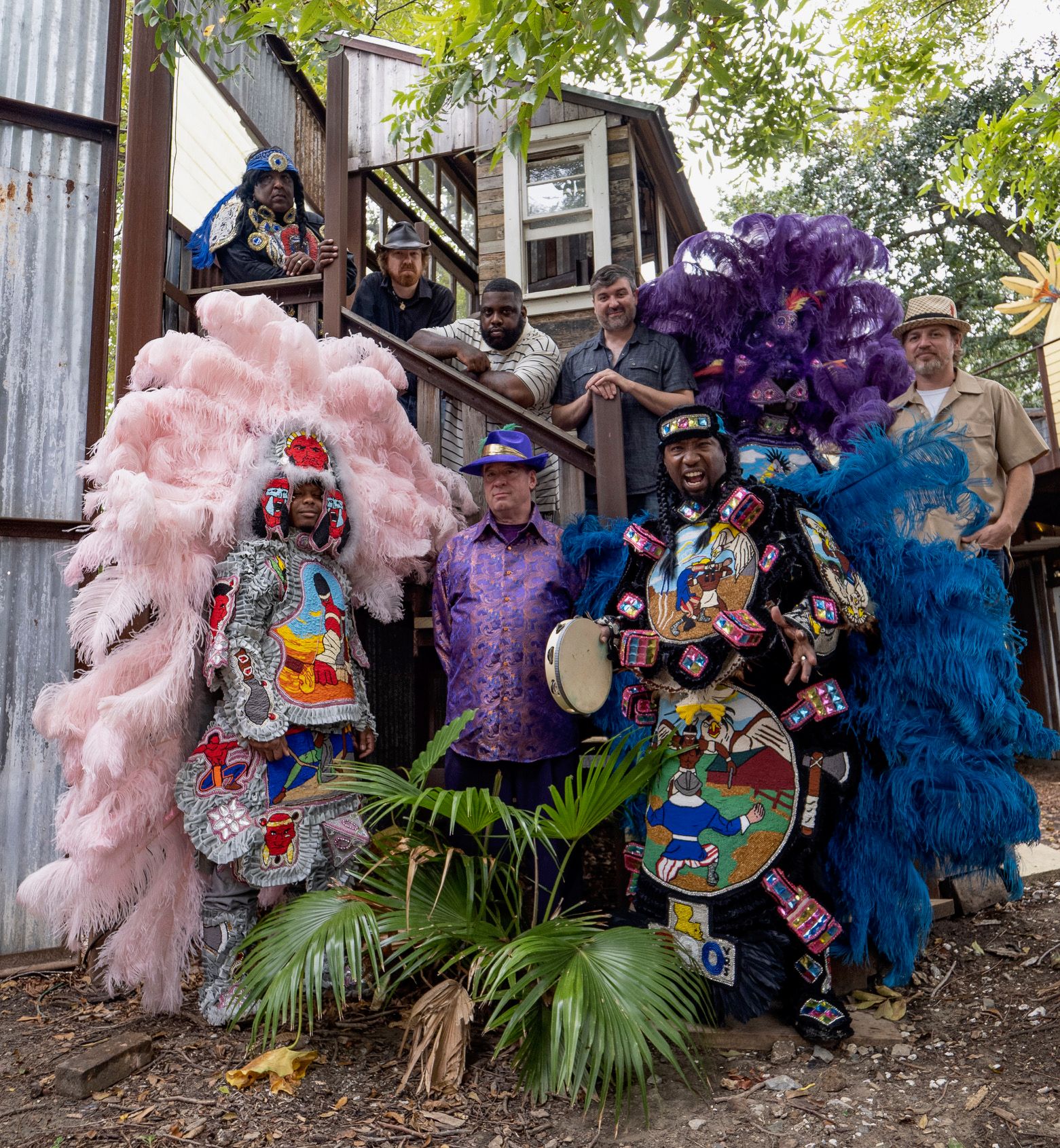 "If Tribal Gold's March appearance at Tampa's Gasparilla Music Festival was a sign of things to come, audiences throughout the country are ready for the Suspects' & Golden Comanches' new fusion of music & Indians."
-John Wirt
Tribal Gold, the union of The New Orleans Suspects and Big Chief Juan Pardo & the Golden Comanche, cross new musical boundaries while preserving culture.
When these tribes meet, turn up the heat. Big Chief Juan Pardo & the Golden Comanche bring Mardi Gras Indian rhythm, chant, & splendor to the party. The New Orleans Suspects supply groove-heavy music inspired by New Orleans' classic funk and rhythm & blues. United in music & culture, the combined entities become Tribal Gold.
The union of the Suspects & the Golden Comanche has been in the works for a decade. This presentation is geared towards Arts Centers, Community Events, and Festivals. The elaborate Mardi Gras Indian costumes require a bit of room. Coupling this with crawfish boil or other cultural events allows both the Suspects and Indians to interact before and after the show to answer questions regarding New Orleans culture, music, and Mardi Gras Indian heritage.