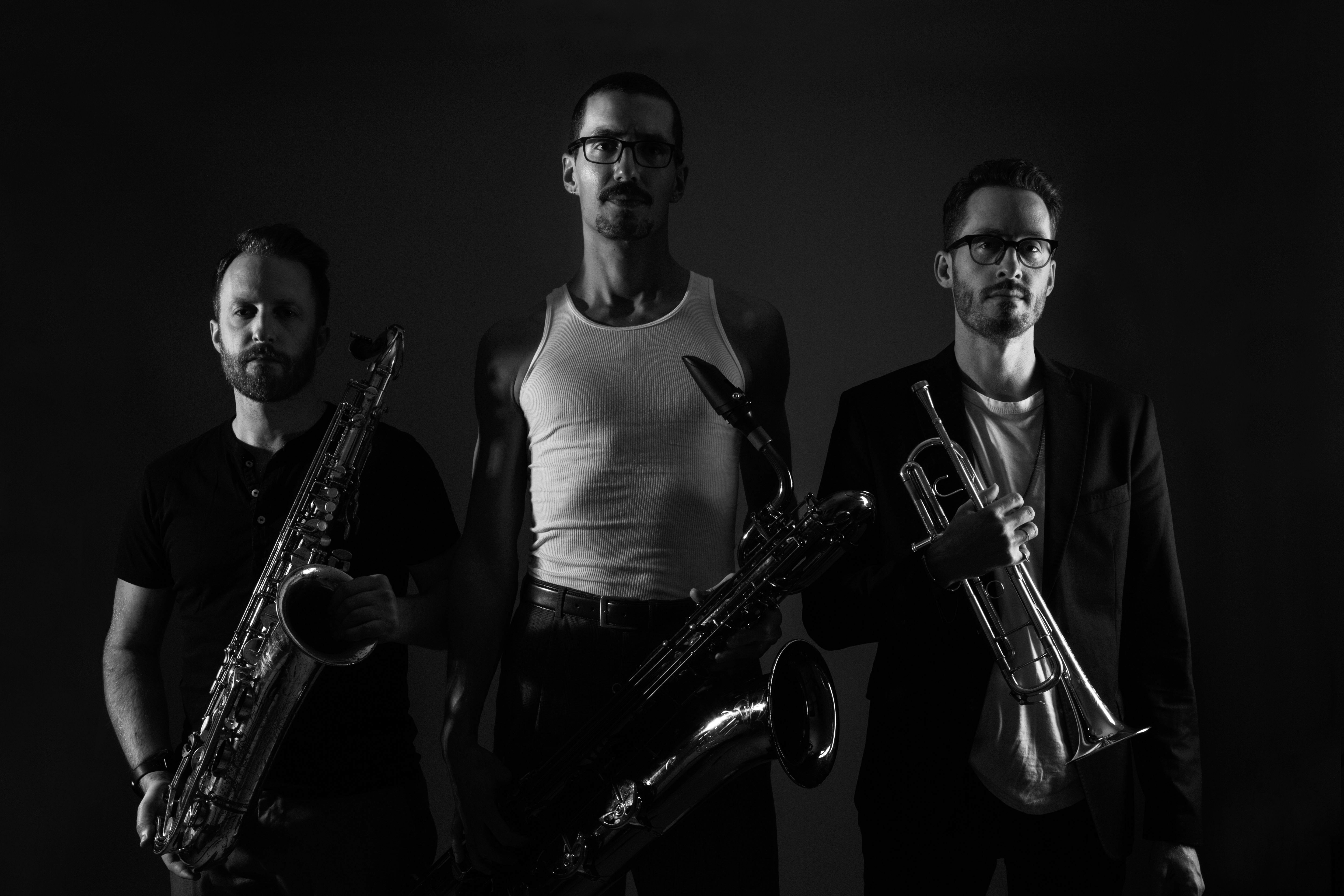 "...[they] took the ball and ran with it. The Horn Section were a constant presence at the festival....all of The Horn Section's guest spots were fantastic." 
- JamBase
"The Horn Section Takes Over"
- Live For Live Music
Perhaps the only thing tighter than the three-part harmonies and masterful arrangements from Chris Brouwers (trumpet), Greg Sanderson (tenor saxophone), and Josh Schwartz (baritone saxophone), is the chemistry between The Horn Section.
Together for more than a decade, this trio brings a palpable energy to the live music scene. Whether performing at renowned festivals such as Bonnaroo and Peach Fest, or legendary venues along the likes of Red Rocks Amphitheater and The Fillmore, The Horn Section commands the stage and adds that 'je ne sais quoi' to each and every artist they join.
At their origin, The Horn Section were founding members of Turkuaz, a nine-piece funk outfit that released five studio albums and toured internationally during their tenure. It was during that time Josh, Greg and Chris honed their skills and built the teamwork and cooperation they became known for. As a horn section, they have performed across a wide range of musical genres, with artists such as Zac Brown Band, Umphrey's McGee, Greensky Bluegrass, Big Gigantic, moe., Mike Gordon, and dozens more.
The Horn Section performs live and in-studio, including sit-ins, artist-at-large billings, custom horn arrangements, and anywhere else horns are needed. Call out a song onstage, or work with them to craft the perfect horn arrangement – they can handle either with poise and prowess. These three have a camaraderie that translates beyond their music, and they're just getting started.